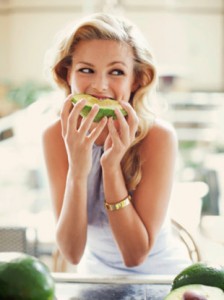 Shed pounds without sacrificing your time or your natural diet. Try these weird diet tricks to loose weight naturally and painlessly. Give them a go and let us know!
Eat Cheetos Off a China Plate
Use plates and utensils whenever you snack, and sit down to enjoy your nibble, even if it's for only 20 minutes.
WHY IT WORKS
People were more likely to perceive food as a snack if they finished eating it in 10 minutes or ate while standing up, according to a study in the journal Appetite. On the other hand, sitting down for 30 minutes made people more likely to count the grub as a meal—which might have helped them feel more satisfied and turn down extra food later on. Break out the good tableware: Using ceramic plates and cloth napkins also made diners more likely to consider food a meal.
——Kristen Drybread