In Part 1 of our article – Our Secret Hair Care Tips – we discussed how to treat Oily Hair; Fighting Dandruff, and making your hair Shinier, Longer, Thicker and Stronger all with natural based products.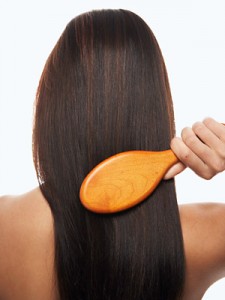 Here in Part 2 – MyFaceMyLIfe we have undertaken extensive research into natural hair care products. We also told you that our aim was to bring to you the best all natural and inexpensive hair care and grooming products available, so that we can make each one of you a princess by letting our inner and outer beauty shine. Well this article continues that theme!
In Part 2 of this article it's time to share more of the hair care secrets that we have discovered, how to Maintain you Hair Color; Controlling Frizzy Dry Hair, and Avoiding the dreaded Split Ends!
Maintaining Your Hair Color
If you have natural blond or light brown hair and you don't want the color to change then here's an easy solution for you.
Place 3 teaspoons of Chamomile flowers in a cup of hot water and leave until it has cooled. Comb the liquid through your hair. It's preferable to do this while in direct sunlight, so plan this procedure just before you go on a walk in the sunshine or relaxing outside by the pool.
Note: This is an all natural method for lightening hair color and should not be applied to hair that is dyed unless you want to further lift the dyed color or accelerate removal of the brown pigments from the hair.
Controlling Dry Frizzy Hair
If you're a sufferer of dry frizzy hair you can try this easy solution to take back control of your hair again.
All you need is one fresh Avocado. Peel the avocado, extract the flesh and mush it into a paste.  Apply the paste onto your hair and leave it in for at least 20 minutes.  The avocado will give your hair a vitamins A and B boost and eliminate the dry and frizzy hair.  Rinse the avocado paste off your hair after the 20 minutes has elapsed.
Avoiding Split Ends!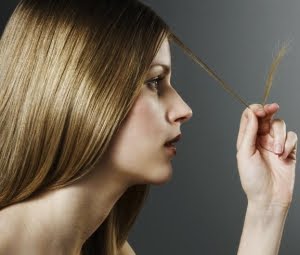 If you're experiencing dry hair with split ends you can cut or trim your hair periodically to avoid split ends or change your diet.
The ultimate way to avoid getting split ends is to change your diet to healthy eating habits. Your food intake should contain a variety vitamins, minerals and proteins. Eat lots of seasonal fruit, vegetables, eggs, dairy products and fresh lean meat at least twice a week.
If you want strong healthy glowing hair with no split ends, then stay away from fast foods and canned food products. You should also avoid smoking and consuming alcoholic drinks, lack of sleep, worry and stress because all these bad habits are a major contributing factor for ill health and bad hair days.
Have you tried any of these remedies? If so, did they work for you? Let us know your experiences by leaving a comment below.

Image 1: Everyday Health
Image 2: Check In The Mirror