Meet The MyFaceMyLife Management Team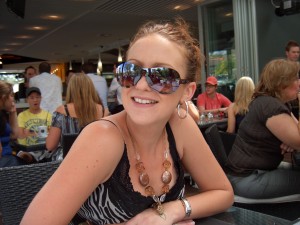 Melanie O'Brien | Founder & Editor in Chief
Bio: Melanie O'Brien established MyFaceMyLife when she identified that women needed to receive relevant, timely, and accurate personal information to manage their daily – beauty, health and lifestyle needs.  MyFaceMyLife strives to be the go to site on the web for these issues.
Melanie is proud that MyFaceMyLife "is a community of women who talk about beauty, health and lifestyle issues. But we are not shallow! We are sophisticated, savvy women who know what we want. We just want it all – great looks, good health and fabulous lifestyles".
Bianca Ortega | Editor – Beauty & Health
Bio: Bianca Ortega is an established writer in the Beauty and Health niches. Bianca has been crafting her skills as an accomplished writer and now editor for over five years. The MyFaceMyLife management team, hope you enjoy her wise and thoughtful writing when discussing the glamorous issue of beauty and sensitive issues of health.
Jean Carson | Editor – Lifestyles
Bio: Jean Carson has been an online content writer and contributor for many years.  As Editor – Lifestyles with MyFaceMyLife, Jean will be writing about the exciting and sometimes serious issues of women's lifestyles – Fitness, Happiness, Lifestyle, Wellness and Your Mind. We hope you enjoy her insightful writing.
Angeli Ray | Marketing Manager
Bio: Angeli Ray has been an online marketing consultant for four years. As the MyFaceMyLife Marketing Manager, Angeli is responsible for marketing of our site and management of our advertising relationships.
Fortune Hubert | Publications Manager
Bio: Fortune Hubert has an accounting and educational background working with a Chartered Accounting firm and as a guest lecturer at a University.  Fortune's role is to ensure that our daily site publications are prepared and published on time to keep our readers up to date with all the important information on the site.
James Wales | Technical | Web Developer/Designer
Bio: James Wales is a trained Web Developer and Designer with a degree in Computer Sciences and four years online experience. James role is to ensure that our site remains available and exciting to look at for readers.
Emmanuel Saligue | Technical | Programmer
Bio: Emmanuel Saligue is a trained Web Developer and PHP Programmer with a degree in Computer sciences and three years online experience. Emmanuel's role is to ensure our site's programming code maintained bug free for our readers.
If you have any questions of our MyFaceMyLife management team the please contact us below!
contact MyFaceMyLife for more information – click here!