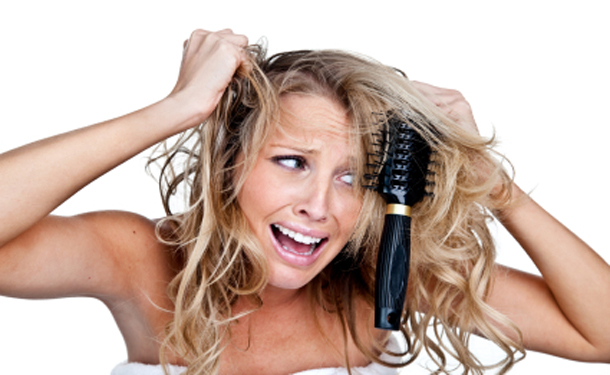 The Beauty industry has finally realized that there are many toxic chemicals out there in the everyday products we use. But one in particular has recently made headlines because it has been found in hair salon straightening products, called formaldehyde. Formaldehyde is a colorless gas that, at room temperature, emits a noxious odor. Health specialists believe it can cause cancer, allergies and disrupt the immune system. It has also been linked to incidents of hair loss, nosebleeds and respiratory problems. And now, formaldehyde also has been found in hair products used at home, such as shampoos and styling gels.
Good news/bad news: Formaldehyde in baby shampoo (yes, in products for babies) also made headlines last year—and for good reason. Last year, health products giant Johnson & Johnson, announced that it was phasing out formaldehyde-releasing chemicals in its baby care products.
The bad news is that that is just one health care products company responding to consumer concerns, there are many more yet to make the same moves. Recently the consumer protection organization Environmental Working Group (EWG) reported that, when it examined 16 hair-straightening products used in beauty salons, 15 of them not only contained formaldehyde, but they exceeded the safety limit set by the US government.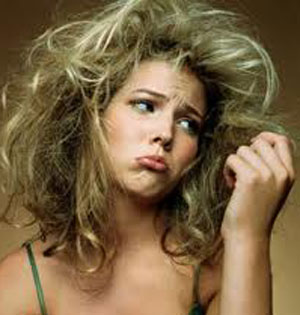 The EWG is concerned that companies are using products that contain agents that turn into formaldehyde gas when exposed to the air and/or the heat of straightening irons. This might mean that even if the manufacturer didn't add the formaldehyde, formaldehyde is being created by a chemical reaction inside the product container. The danger is that when you open the bottle, the gas is released, exposing you to the toxic gases.
To be safe, you should speak to your hairdresser about the products used at your salon. Read the labels of the products you use at home. Formaldehyde-releasing preservative agents can be found in some shampoos and styling gels. They are called quaternium-15…dimethyl-dimethyl (DMDM) hydantoin…imidazolidinyl urea…diazolidinyl urea…and sodium hydroxymethylglycinate, among others.
To ensure that the hair products you use are safe, consider using products from companies that only use nontoxic ingredients. You will need to do some research to find these products. They are available at some health-food stores and online.
Have you had any experience with hair loss due to products containing formaldehyde or other chemicals? If so, please leave your comments.

Source: Bottom Line Publications
Image 1: Sunny 106.9
Image 2: Azzuro Hair Design