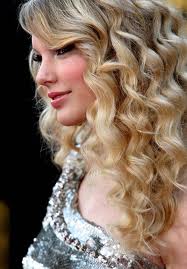 Remember when you were a little girl, not so long ago, when you loved the fairytales about being rescued by a handsome prince who fell in love with you because of your luxuriously beautiful long flowing hair.
We all grew up with believing these fairytales with the pretty women as our role model. They all had long, flowing, smooth, shiny, healthy, luxurious hair that is not only soft and silky but very strong.
We're all lead to believe that to attain this kind of hair costs an arm and a leg to buy all the expensive lotions and potions, or to frequent the very expensive salons. Some of these expensive lotions and potions can even be harmful to your hair! Well the reality is that you can have the beautiful hair you have always dreamed of without the expense. No expensive lotions, potions or overpriced salons.
This is why we at MyFaceMyLIfe have undertaken extensive research into the availability of natural hair care products. Our aim was to bring to you the best all natural and inexpensive hair care and grooming products available. So that we can make each one of you into a beautiful princess by letting your inner and outer beauty shine through.
Now is the time to share our hair care secrets, so we can begin working on making this dream of being a naturally beautiful princess come true for you.
Essential Rules for Daily Hair Care
Here are some basic bare essentials ground rules for your daily hair care. If adhere to them on a regular basis then you will off to a good start to having and maintaining beautiful flowing, smooth, shiny, healthy and luxuriously silky hair:
Do not washing your hair in "hot" water.
Do oil bath treatments for your hair at least twice a week.
Brush your hair once or twice a day to encourage blood flow into your scalp.
Eat foods that contain vitamin B and iodine. These are found in fruits, vegetables and fish.
If your hair is oily then avoid oily foods. Eat foods that contain vitamins A and B to reduce the oil content in your hair.
Massage your scalp in circles at least once a day.
Scalp Massage
Now that you know massaging your scalp is important to maintaining healthy hair, we need to ensure you understand how the massage should be to performed correctly.  Healthy hair reflects how well you take care of it.
The condition of your scalp depends on how often you massage it regardless of your hair type. The best way to massage your scalp is to place your fingers together on the top of your head and push down with the palms of your hands to perform the circular massage.
Minor Hair Loss
It's normal to experience hair loss. Daily everyone loses approximately 100 hairs. If you lose less than that then you hair is in excellent condition. However, if you experience more hair loss each day then your hair needs an herbs and essential oils treatment.
In our next installment we will discuss the Secrets to Preventing Hair Loss in Women.
Do you use these essential daily hair care rules for your hair? If so, do they work for you? Let us know your experiences or leave a comment below.

Image 1: Hairstyles Festival 
Image 2: Rei Kazuki – All about Hair